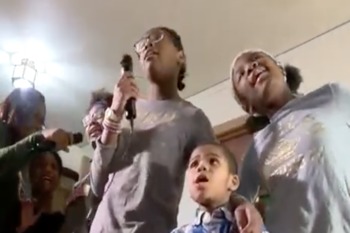 One couple shares their story of giving the gift of adoption to multiple siblings. They are hopeful that their experience, as well as television shows about fostering and adoption like "This Is Us," will inspire more people to open up their homes to children in need of support.
"We sat our kids down and said you know we have the opportunity to help other people," Stephanie Allen said. "And we decided as a family it was the right thing to do. We've been through the ringer trying to heal the children we brought into our home, and I think they're on a good path. We're not rich. We can't give money. But we can give our space and our time and our love, so it was a no-brainer. I get so much joy in being a mom."
Have you watched "This Is Us," do you feel as though they accurately portray foster care and adoption?
"
Local family shows beauty of adoption, relates to NBC's 'This Is Us
'"