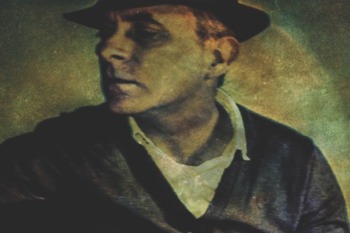 Seattle singer-songwriter Robert Deeble opens up about his experience with adoption. Deeble and his wife joined a foster-to-adopt program which was going along swimmingly, and they were preparing to sign the adoption paperwork when things went south for the couple. As is often case, the birth mother got cold feet and petitioned a judge for her daughter back. Deeble and his partner supported the birth mom's decision, and they still spend time with the little girl.
"It was a tricky relationship," Deeble says. "We wanted to be supportive but not enmeshed. We used to joke about throwing a trailer in the backyard and being a weird alternative family. But we know that wouldn't be healthy for any of us. So, we all kind of had to make our own way, and we all had to deal with our own levels of grief."
If you would like to become a resource parent (foster parent), please contact Triad Family Services.
"
Seattle Singer-Songwriter Robert Deeble Delivers Poignant Heartbreak and Uplifting Joy in New Album, Beloved
"