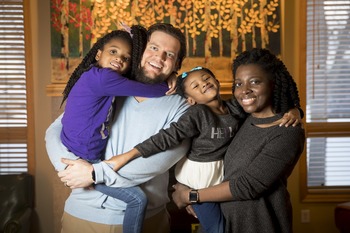 Not every couple is capable of having children, so they turn to foster care and adoption agencies to fulfill their dreams of parenthood. There are instances when the process doesn't go smoothly, and lawyers are required. The cost of finalizing international adoptions averaged $42,000, and domestic newborn adoption averaged $37,000 in 2015-16.
One option that could help couples is to draft a new type of loan — an adoption line of credit.
Triad Family Services can help you navigate the process of adoption in California.
"
Brooklyn Park dad dreams up line of credit to help families adopt
"