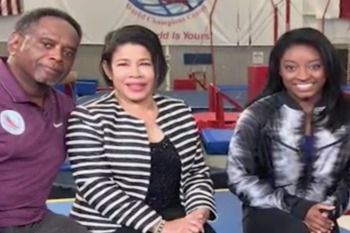 With the Olympics on everyone's mind, of late, we thought it prudent to share a remarkable story about going from foster care to the Olympic games. An accomplished gymnast, Simone Biles, shares that without the support and encouragement of others she would not be where she is today.
"Although I was young when my foster care ordeal began, I remember how it felt to be passed off and over-looked. Like nobody knew me or wanted to know me. Like my talents didn't count, and my voice didn't matter … Finding a family made me feel like I mattered."
We'd love to hear about your amazing feats, partly made possible from finding your forever family.
"
Simone Biles: I went from foster care to the Olympics
"