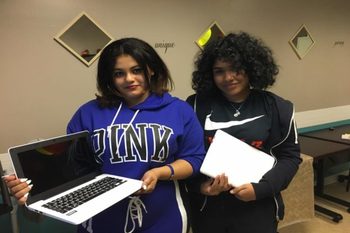 In the 21st Century, it's hard to get by without a laptop in school; many high schools provide students with portable computers to take home for the remainder of the year. Naturally, rural parts of California don't have the resources to afford such luxuries. iFoster, a Truckee, Calif.-based nonprofit, is helping kids in foster care closing glaring digital gaps in rural counties. Thanks to a $400,000 donation from the Rural County Representatives of California (RCRC) and the National Homebuyers Fund (NHF), iFoster can provide laptops to 1,100 foster youth, ages 16 to 21.
"I think what they hope to see is just a boost in these kids' next steps, whether that be higher education, vocational education or job placement, and then the downstream economic benefit that it will bring to their communities," said Justin Caporusso, vice president of external affairs for RCRC.
Are you considering foster care or adoption? If so, please contact Triad Family Services.
"
Donation Will Give Laptops to 1,100 Foster Youth in California's Rural Counties
"