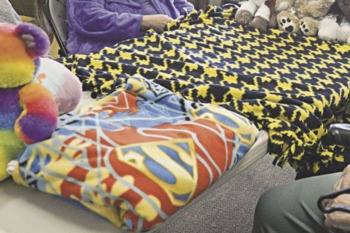 In January, a group of women living at a care center started meeting to create blankets for children living in foster care. Known as the "Knotty Ladies," the group consists of Rose Ritter, Linda McKinley, Norma Perrine and Rose Carter; all of whom want to help young people in need of support.
"A nurse who works here has a friend who works in the court system placing children in foster care," said Pam Schultz, the care center's activity director. "Sometimes the children are taken from their homes with nothing. It's so scary for them."
Foster care and adoption is extremely rewarding, if you are interested, please contact Triad Family Services.
"
Knotty by nature: Ladies' blankets created for children in foster care
"