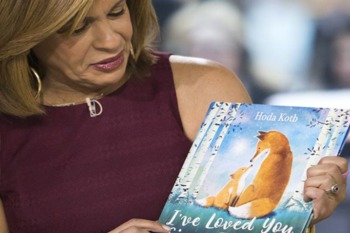 Last year, Today Show host Hoda Kotb gave the gift of adoption to a little girl named Haley (1). Kotb named her daughter after Halley's Comet. Haley Joy is a Valentine's Day baby, of course! The experience so moved Kotb that she decided to write a new book, I've Loved You Since Forever.
"I used to think that work was the most important thing in the world. I just did. But I didn't know what really mattered until you came along," she tells Today. "You arrived and everything changed."
If you are interested in adoption or foster care, please contact Triad Family Services.
"
Everything changed': Hoda opens up about love for Haley Joy in new book
"