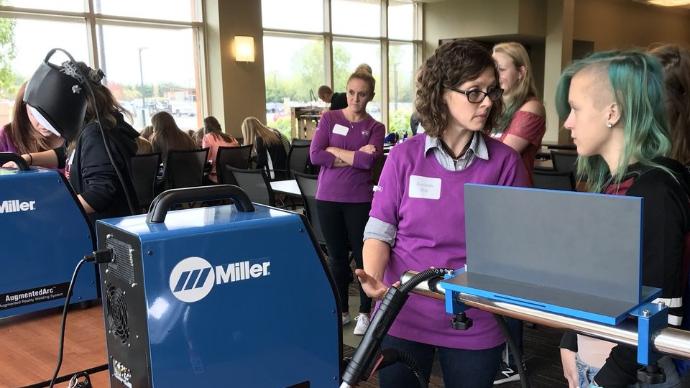 Science, technology, engineering and math (STEM) professions are typically male dominated. It's important for girls to be exposed to women who are excelling in STEM professions to see the possibilities for themselves. Recently a group of high school girls had the opportunity to explore industries such as welding, virtual construction and crime scene investigation.
Learn more about how these high school girls have removed limitations and are exploring STEM educational paths.
Triad has a collaborative approach to foster care and adoption.
Learn more about Triad's unique approach.
"Smart Girls Rock inspires STEM careers for girls"