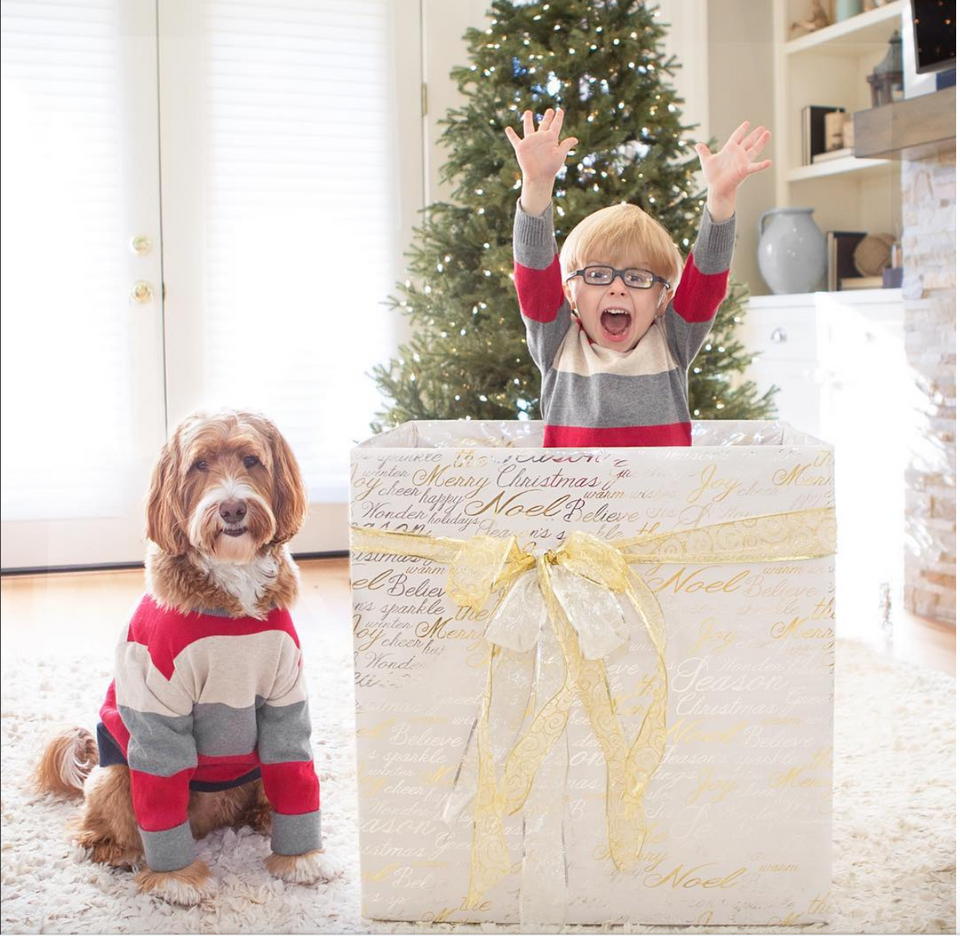 Sandi Swiridoff's daughter and son-in-law have been caring for a foster child since 2015. This Christmas, she celebrated officially becoming a grandmother after the young couple adopted the boy, who Swiridoff affectionately calls "Little Buddy." The child formed a bond with an Australian Labradoodle named Reagan (also adopted). Swiridoff's photos of Little Buddy and Reagan are priceless, and will be featured in a series of books to be published next year; she has also raised about $20,000 for local groups that support foster care.
If you'd like to become a resource parent, please
contact
Triad Family Services.

"
Foster boy and Labradoodle fall in love and are adopted by the same family"